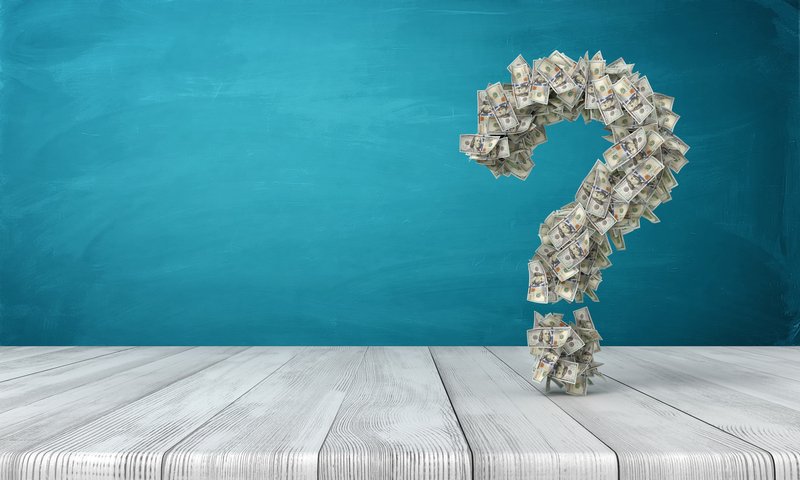 One of the first questions we get asked by potential clients is, "How much will it cost?" The get out of jail free answer is "It depends." We know that this is not an answer that will help you make a decision, so here it goes. Based on our years of experience building houses in the New Orleans area, we are going to pull back the curtain and try to provide some helpful information about construction costs. These are specific to renovation/addition projects. The cost ranges are also based on a high degree of construction quality. While there are certainly contractors who do it for less, we believe in pricing and building based on how we would build our own homes.
Rule #1: Costs per square foot are great for new construction projects, but they are inaccurate when it comes to additions/renovations. See Rules #2 and #3 below for why this is the case.
Rule #2: Bathrooms and kitchens cost more than bedrooms. If your addition or renovation project is 1,500 square feet and includes three bedrooms, it is going to cost a lot less than a 1,500 square foot addition that includes two bedrooms and a kitchen.
Rule #3: The cost for an addition is not just the cost of the actual addition. Additions frequently impact multiple aspects of the existing structure, so the costs of integrating the new parts into the existing structure must be accounted for.
Rule #4: Finishes have a huge impact on the total cost. Finishes include cabinets, plumbing fixtures, tile, countertops and door hardware. We have provided ranges for finish budgets with each scenario below:
High-end finishes include Wolf or Thermador appliances, Toto toilets, Hans Grohe plumbing fixtures, custom cabinets or a custom manufactured line such as Shiloh, and tile that is above $20 per square foot. High end finishes also include a custom master closet and custom built-ins in other areas of the home, such as cubbies in the mudroom, or cabinets and bookcases in the study or living room.
Mid-level finishes include JennAir appliances, most Delta and Kohler plumbing fixtures, pre-fabricated cabinets that only come in standard sizes, and tile in the $6-$15 per square foot range.
Low-end finishes include anything that is considered "builder grade." These materials are typically used in starter homes and apartments.
Now to the good part: here are a number of scenarios for additions/renovations and the costs for each one. In each scenario, we have included everything from the permit costs through the final cleaning, just as we would price it for our clients. We have not included fees for architects and engineers, since those fees are negotiated between the client and the service provider.
Scenario 1
800-1,000 square foot addition that includes a master suite and a secondary bath.
This scenario does not include any work to the existing kitchen or other parts of the house.
Base cost: $275,000 - $320,000.
To the base cost listed above, add the following:
$25,000-$30,000 for high-end finishes
$17,000-$24,000 for mid-level finishes
$10,000-$16,000 for low-end finishes
Scenario 2
2,000 - 2,400 square foot interior renovation that includes the kitchen, master suite, and no more than two secondary baths.
This scenario includes gutting everything to the studs and updating the electrical, plumbing and HVAC.
We always salvage and reinstall original architectural elements, such as doors, transoms, wood floors, and mantels when possible.
This scenario does not include any work to the exterior of the house.
Base cost: $250,000 - $325,000
To the base cost listed above, add the following:
$65,000-$75,000 for high-end finishes
$50,000-$64,000 for mid-level finishes
$35,000-$49,000 for low-end finishes
Scenario 3
900-1,100 square foot second floor addition (camelback) that includes completely updating the rest of the existing house.
The total square footage after the addition is approximately 3,000 square feet, with 4 bedrooms and 3 bathrooms.
This scenario includes gutting everything to the studs and updating the electrical, plumbing, and HVAC.
The scenario includes restoring or replacing windows, replacing the roof, and replacing siding completely.
We always salvage and reinstall original architectural elements, such as doors, transoms, wood floors, and mantels when possible.
Base cost: $475,000- $550,000
To the base cost listed above, add the following:
$150,000-$165,000 for high-end finishes
$120,000-$149,000 for mid-level finishes
$80,000-$119,000 for low-end finishes
Scenario 4
1,800-2,000 square foot addition that includes completely updating the rest of the existing house.
The total square footage after the addition is 5,500 to 6,000 square feet, with 5 bedrooms and 3 and a half bathrooms.
This scenario includes gutting everything to the studs and updating the electrical, plumbing, and HVAC.
This scenario includes restoring or replacing windows, replacing the roof, and replacing siding completely.
We always salvage and reinstall original architectural elements, such as doors, transoms, wood floors, and mantels when possible.
Base cost: $850,000- $930,000
To the base cost listed above, add the following:
$200,000-$250,000 for high-end finishes
$150,000-$199,000 for mid-level finishes
$120,000-$149,000 for low-end finishes