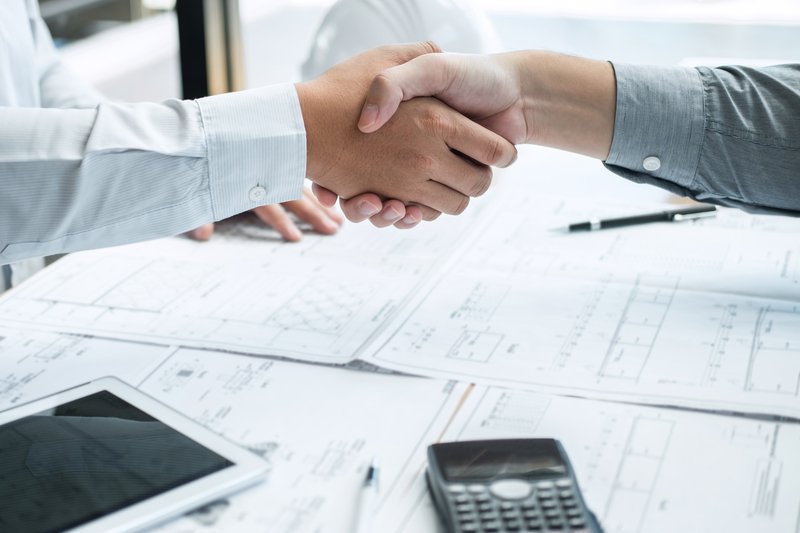 It is a giant leap of faith to put your home (or future home) in the hands of a general contractor at the outset of a construction project. There are large sums of money and significant expectations at play. There are risks both known and unknown lurking at every turn. Homeowners need a contractor who is capable, competent, trustworthy, hard-working, honest, and thorough. Under the weight of those requirements, choosing the best contractor can be tough. Here are some suggestions to help in making that decision.
First, it cannot be stressed enough how important it is for your contractor to be licensed. Licensing provides the homeowner with assurances about the ability of the contractor, but perhaps even more importantly, it provides the homeowner with protections and safeguards, as well as remedies for dealing with projects that have gone wrong. The Louisiana State Licensing Board for Contractors offers two different types of licenses for general residential construction projects:
The first is called a Home Improvement Registration. This allows a contractor to work on small projects with budgets less than $75,000. Although licensees with a Home Improvement Registration do have to maintain general liability insurance coverage of at least $100,000, they don't have to pass any test or examination, and they don't have to provide any proof of their financial stability. For these reasons, even on a project with a budget less than $75,000, many homeowners may find that the Home Improvement Registration is insufficient to provide them with the peace of mind they desire.
For most projects, however, it would be preferable for a homeowner to hire a contractor with a Residential License. A holder of a Residential License must pass an exam, maintain workman's compensation insurance, and maintain general liability insurance of at least $100,000. These additional requirements ensure that a contractor is experienced, knowledgeable, and suitably protected against the risks that are inherent in construction. Additionally, a Residential License holder must provide a financial statement that proves its financial security. This helps to ensure that the contractor has sufficient assets to see its projects through to their completion and that the contractor has the financial sophistication to effectively manage the large sums of money that are involved in construction projects.
Perhaps the next most important qualification is that the contractor should be sufficiently insured. As discussed above, licensed contractors have to maintain $100,000 in general liability (or GL) insurance, but the reality is that $100,000 in GL coverage is not enough for most contractors. Coverage of $500,000 or even $1,000,000 per occurrence offers a homeowner much greater protection. It is perfectly acceptable for a homeowner to request that a contractor provide proof of insurance. A reputable contractor will not be offended by this request and will be happy to comply.
Homeowners should also ask for references from any contractor they are considering. If a contractor can't point you toward satisfied customers or isn't willing to let you see their past work, chances are they have something to hide. To further re-assure you of the quality of their work, a contractor should always be willing to provide a written warranty that explicitly describes how they will stand behind their work.
Beyond these basic requirements, there are several other factors a home-owner can consider when evaluating how reputable and reliable a contractor may be. When interviewing a contractor, a homeowner should consider asking the following questions to gauge the contractor's level of experience, transparency, and dedication to his craft:
Is the contractor a member of trade organizations, such as the National Association of Home Builders and/or the Home Builders Association of Greater New Orleans? Membership in such organizations suggests the contractor is interested in meeting higher standards and advancing the reputation of the industry.
Is the contractor willing to provide a comprehensive, line-item budget. This ensures that the plans have been properly reviewed and that the estimate is thoughtfully developed.
Does the contractor have a documented process that guides the progress of the project, maps the critical path, and identifies key deadline dates? Will the contractor engage you in the process by sharing a written or graphical construction schedule with you that includes regularly scheduled onsite owner meetings?
How much work has the contractor completed, as measured in dollar volume? While there is no "right" answer to this question, a homeowner can compare the size of their project to the contractor's past volume to get a rough idea of how experienced the contractor is.
Has the contractor won any awards? Awards are a sign that industry experts and/or consumers have evaluated the contractor's work and judged it to be worthy of recognition.
How many years of combined homebuilding experience are represented by the contractor's team? Again, there is no "right' answer to this question, but a homeowner can think about the complexity of their project and listen to their gut.
How will the project be managed? Technology has vastly improved the project-management field. A construction project involves countless details, frequent communication, and myriad documents. There are several platforms, such as BuilderTrend and Co-construct, that have brought a whole new level of efficiency, transparency, and effectiveness to the management of all this data. If a contractor is using one of these platforms to manage projects and keep its customers informed and involved in the process, chances are the contractor is dedicated to managing projects professionally and delivering an exceptional experience to its customers.
Does the contractor participate in any organizations or activities designed to help the contractor continuously improve? Does the contractor have a business coach or mentor? What is the last business book the contractor read? Contractors who can provide confident answers to these questions are likely to be contractors who take their profession seriously, and who strive to perform to the best of their abilities.